Airport Transfers within the Whole SR and EU
Transfers of individuals as well as of groups to the airports and back. Personal transport to Slovak airports such as Bratislava, Košice, Žilina, Poprad and foreign airports such as Wien, Budapest and others.
Transport regulations
Read more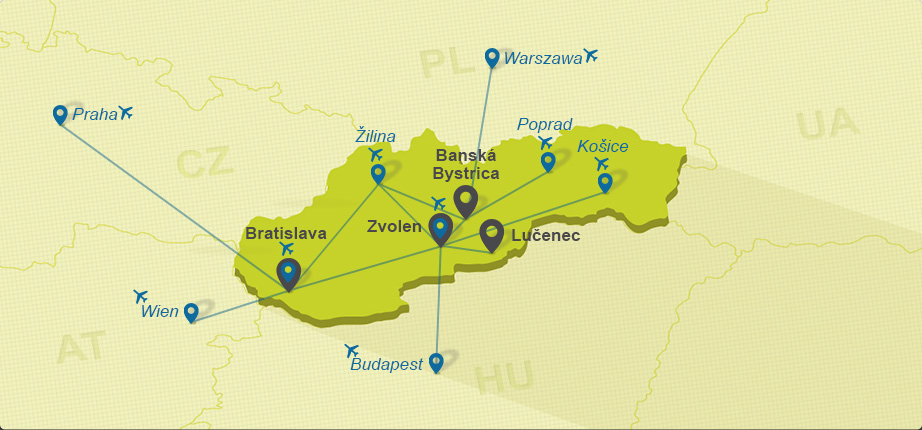 All you need to do is to choose a vehicle and date, fill in the contact information and we shall drive you safely and reliably to the destination.
* Read
Terms and Conditions
.
*By submitting the reservation form, in line with the law Nr. 122/2013 of the Body of Laws about the protection of personal data as amended, the customers are giving the permission to process and conduct their personal data mentioned in the form for the purposes of evidence in the reservation system and customer database creation.